Aspects of our architectural services include coordination of the services provided by structural, civil, mechanical, and electrical engineers as well as other experts, along with consulting, research, investigation, assessment, planning, and architectural design and the drafting of required documentation.
We remain focused on the big picture of spatial design, which includes interior and exterior forms .
We take a number of factors into account during this process, including the structure's design and layout, as well as its functionality, accessibility, safety, and aesthetic appeal. Our duty is to develop your concepts and bring them to life. You may rely on us to adhere all local rules and regulations since we are ethically committed by codes of conduct.
From design to 3D renderings,  detailed quotes, construction sites and logistics management, our team considers interior design as the art and science of creating a healthier and more aesthetically pleasant atmosphere for those occupying the place.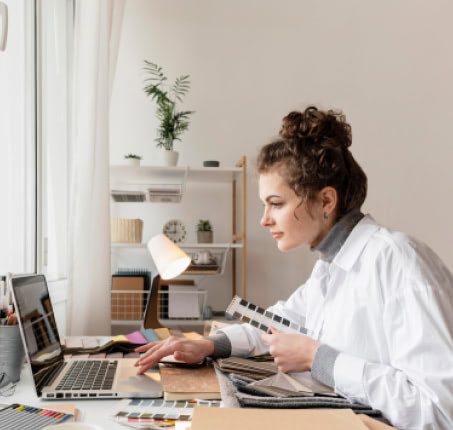 We provide unique tailored interior design services to create a practical and elegant space that enhances your quality of life. Our professional  services are offered according to your needs, with a variety of options to accommodate your budget and timeline and range from assistance with interiors on new home acquisitions, construction or home remodeling to house staging.
"I love everything about this theme! Easy to use, really nice and minimalist design! The customer support is 5/5! Thank you!"
Darrell Steward • CEO, Heavy Industries
Our strategy is focused on offering design services that are appropriate for the specific site and its context, listening to our clients and working with them to turn their vision into reality, while emphasizing on  sustainable designs and planning measures that will add value to our clients' projects, by offering a combination of creative, critical design with functional solutions.
Our architects and planners are dedicated to creating spaces that are environment-conscious, responsive to the needs of the customer, and inspiring to the general public.
Architects, engineers, landscapers, and interior designers favor adopting animation as it helps the consumer get a solid idea of how their project will look once it is complete. Architecture animation, as opposed to 2D architectural drawings, enables clients to see a specific area of their physical construction more clearly from various perspectives through the visual presentations of the entire building, including landscape projects, exteriors, and interiors.
Our structural engineers' key emphasis is on developing and constructing projects that are secure and able to resist the elements to which they will be exposed. In some situations, they are also in charge of enhancing the structural integrity of already-existing structures.
A structural engineer's skills and knowledge are priceless, saving you time and money while guaranteeing that your vision for your new home is achieved. Structural engineers ensure that they spot possible issues, promote structural safety, and assist you in choosing the best material in terms of safety, durability, and lifespan. They also make sure to create a cost-effective and economical design while conducting a thorough final inspection.
With excellent stakeholder-relation skills to communicate with clients, our team is in charge of supervising the design and drafting of mechanical systems, such as ventilation, air conditioning, and fire prevention. In order to guarantee quality, efficiency, and affordability over the course of a project, they will also conduct assessments, supervise work, and conduct end-of-work inspections.
We have established a solid reputation for prioritizing environmental preservation, health and safety by executing multiple projects in a variety of industries, including the health, industrial, and hospitality, of which we are incredibly proud.
Our team of electrical engineers' tackles many of the technical intricacies, ensuring that projects run successfully. No matter how carefully customized the project ends up to be, this enables you to rest in the certainty that even the tiniest details are handled. Our electrical experts maintain everything on schedule, ensuring there are no unexpected surprises as the design and build process moves forward, from overall functionality to the cost of maintenance.